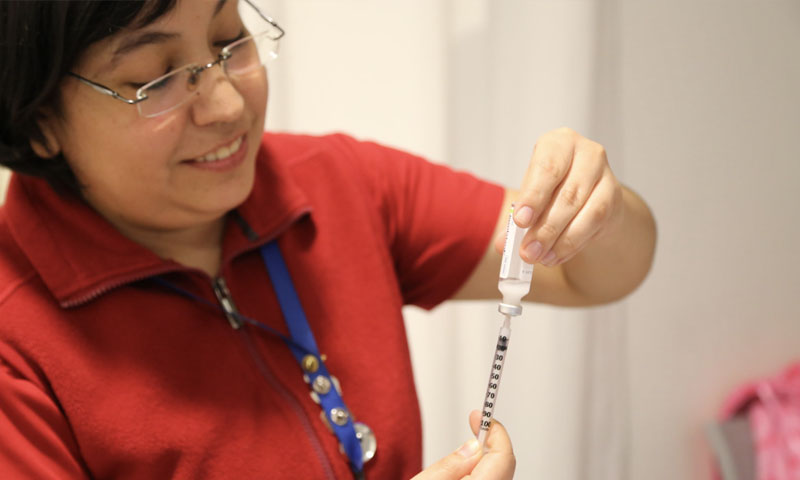 Mission
To provide a virtual space for interaction and exchange of knowledge and experiences among nurses and other stakeholders in the Region of the Americas.
Vision
To collaboratively strengthen systems and services for universal access to health and universal health coverage and achievement of the Sustainable Development Goals.
Values
Respect, ethics, participation, communication, collaboration.
Nursing in the Region of the Americas
There are approximately 8.4 million nursing professionals in the Region of the Americas, representing 30% of the total number of nursing professionals in the world. These professionals represent 56% of the healthcare workforce (comprised of dentists, nurses, pharmacists, physicians, and midwives), representing the largest occupational group in the healthcare sector.
Nursing professionals are at the frontline of service delivery and play an important role in caring for people and communities. In many countries, they serve as leaders or key members of multidisciplinary and interdisciplinary health care teams.
Nurses have played diverse and important roles in health services and systems, and in many realities, they are the first or only professional to whom the population has access in some countries or regions. Despite this, there is still a need for investment to strengthen and optimize this profession so that nurses can perform the work they have been trained to do.
For more information, please visit our website: https://www.paho.org/es/temas/enfermeria
Navigation Guide for the the Community of Practice for Nursing in the Region of the Americas
This Community of Practice adds to PAHO's efforts to invest in and strengthen human resources for health, and specifically Nursing, in the Region of the Americas. It was developed and funded by the Pan American Health Organization, in partnership with and with financial support from Global Affairs Canada.